Speaker information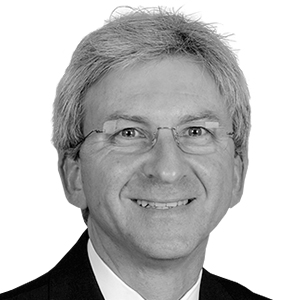 Dr. Larry Brecht
EDUCATION: Dr. Brecht is an alumnus of Columbia College and received his dental degree from the New York University College of Dentistry. After completing a residency at Brigham and Women's Hospital and a Fellowship at the Harvard School of Dental Medicine, Dr. Brecht earned certificates in both Prosthodontics and Maxillofacial Prosthetics from the New York Veterans Administration Medical Center where he also served at Chief Resident.
ACADEMIC APPOINTMENTS: Dr. Brecht is currently Clinical Associate Professor of Prosthodontics and Occlusion in the Division of Prosthodontics and Restorative Dentistry at NYU College of Dentistry. He also serves as the Director of Maxillofacial Prosthetics in the Advanced Education Program in Prosthodontics at NYUCD, where he has taught since 1987. In addition, he is the Director of Maxillofacial Prosthetics at Lenox Hill Hospital of the Northwell Health System, and is a Visiting Professor at MD Anderson Cancer Center in Houston, Texas. Prior to its dissolution, he was the Director of Craniofacial Prosthetics at the Institute of Reconstructive Plastic Surgery, Hansjörg Wyss Department of Plastic Surgery at NYU Langone for 25 years.
PROFESSIONAL AFFILIATIONS: Dr. Brecht is a member of the American College of Prosthodontists and has served on its Board of Directors as well as a Past-President of the New York State Section. He is also a member of the American Cleft Palate-Craniofacial Association, a Fellow of the Academy of Prosthodontics, the American Academy of Maxillofacial Prosthetics, the Greater New York Academy of Prosthodontics and the New York Academy of Dentistry. He has served as the President of the Greater New York Academy of Prosthodontics and the American Academy of Maxillofacial Prosthetics.
LITERATURE: Dr. Brecht is a regular contributor to both the plastic surgery and dental literature, having authored numerous journal articles, textbook chapters and abstracts. He serves on the editorial review board of the Journal of Prosthetic Dentistry, the International Journal of Prosthodontics, and The Journal of Prosthodontics.
LECTURES & WORKSHOPS: Dr. Brecht has given several hundred invited lectures, presentations, and numerous hands-on workshops to dentists, plastic surgeons, and post-graduate dental and medical residents throughout the United States and internationally. He serves as an advisor and consultant to develop technologies and products for several companies that provide products and services for the dental and surgical professions. Dr. Brecht may be heard regularly on Sirius XM's "Doctor Radio"
RESEARCH: Dr. Brecht is actively involved in the areas of clinical research related to cleft care, maxillofacial reconstruction, dental care of the facial transplant patient. He is an active member of the teams that developed the technique of nasoalveolar molding (NAM) for early cleft care as well as the team that performed the first "Jaw-in-a-Day" (JAID) reconstruction.
COMMUNITY SERVICE: Dr. Brecht serves as the President of NextGenFace, a charitable organization that supports children with craniofacial conditions and their families.
He maintains a practice limited to prosthodontics and maxillofacial prosthetics in New York City.
Marisa Notturno Dental Laboratory Technician
Marisa Notturno, Dental Laboratory Technician, is a graduate of New York City College of Technology. Following a broad experience in the commercial lab field, Marisa has worked in the private office of Dr. Lawrence Brecht and Dr. Debra Cohn at NYC Prosthodontics, where she has helped create a collaborative environment focused on ceramics and esthetics utilizing the most advanced CAD/CAM technologies. Marisa has continued her focus on ceramics and life-like restorations for the esthetic zone with advanced training in Switzerland and training with 3Shape, Ivoclar Vivadent and Planmecca.
Over the last few years she has become an expert in CAD/CAM laboratory procedures. She has given numerous Hands on courses Nationally and Internationally on CAD/CAM laboratory workflows emphasizing the Team approach.
OTHER TIME ZONES ACROSS THE GLOBE
Los Angeles, USA
Tue., Feb. 21, 16:00
Mexico City, Mexico
Tue., Feb. 21, 18:00
New York, USA
Tue., Feb. 21, 19:00
London, UK
Wed., Feb. 22, 00:00
Berlin, Germany
Wed., Feb. 22, 01:00
Bucharest, Romania
Wed., Feb. 22, 02:00
Moscow, Russia
Wed., Feb. 22, 03:00
Abu Dhabi, UAE
Wed., Feb. 22, 04:00
New Delhi, India
Wed., Feb. 22, 05:30
Bangkok, Thailand
Wed., Feb. 22, 07:00
Beijing, China
Wed., Feb. 22, 08:00
Singapore
Wed., Feb. 22, 08:00
Tokyo, Japan
Wed., Feb. 22, 09:00
Sydney, Australia
Wed., Feb. 22, 11:00