Efficiencies in Digital Implant Treatment Planning and Restoration from a TEAM Point of View
Wed. 21 Apr. 2021 7:00 PM EDT (New York)
Speaker: Dr. Wei-Shao Lin
The treatment of missing teeth with dental implants remains a significant priority for dental clinicians. This will be a 1-hour introductory webinar for the Smile In A Box solution (SIAB) focusing on the terminal dentitions and complete edentulous cases using a TEAM approach. The initial phase of the lecture will concentrate on diagnosis and effective dental implant treatment planning using digital options. In addition, how to utilize these digital data to formulate a virtual patient and assist the treatment planning and restorative process. This topic will be followed by a discussion of proper case selection, loading protocols, team approach, and prosthetic procedures that play a role in simple to complex implant therapies. We will discuss a team approach from dental laboratory, and surgical/restorative perspectives and how SIAB can be a turnkey solution in an implant practice.
Learning objectives:
Recognize contemporary surgical and restorative domains relevant to a TEAM approach and communication pathways designed to improve outcome predictability
Discuss digital workflow options as they relate to implant and abutment choices, restorative materials, space and emergence form
Introduction and overviews about centralized services and how it can benefit patients and clinicians in your practice
Release date: 2021-04-21 | Expiration date: 2024-04-21
More webinars by Straumann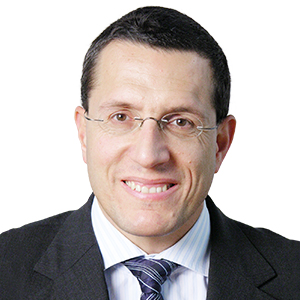 OTHER TIME ZONESacross the globe
Los Angeles, USA
Wed, 21 April 4:00 PM -
Mexico City, Mexico
Wed, 21 April 6:00 PM -
New York, USA
Wed, 21 April 7:00 PM -
London, UK
Thu, 22 April 12:00 AM -
Berlin, Germany
Thu, 22 April 1:00 AM -
Bucharest, Romania
Thu, 22 April 2:00 AM -
Moscow, Russia
Thu, 22 April 2:00 AM -
Abu Dhabi, UAE
Thu, 22 April 3:00 AM -
New Delhi, India
Thu, 22 April 4:30 AM -
Bangkok, Thailand
Thu, 22 April 6:00 AM -
Beijing, China
Thu, 22 April 7:00 AM -
Singapore
Thu, 22 April 7:00 AM -
Tokyo, Japan
Thu, 22 April 8:00 AM -
Sydney, Australia
Thu, 22 April 9:00 AM -
Ask the Expert
...